Other Sales Channel
Factory Dehumidifier Supplier
We can now offer you various combinations of dehumidifiers at the best price for you to save money and keep a higher profit. Need a more robust solution? Find the best Air Dehumidifier deals that fit your budget here.
Shop Now
Operation Center
ALORAIR has invested a lot of money in perfecting the layout of overseas warehouses through continuous innovation. Functional services have gradually become a platform integrating warehousing, logistics, returns, packaging and distribution, after-sales maintenance, and collaborative channels. This includes the talent center and other multi-functional, multi-format integrated service bodies.
WYD-NJJW3

300 Cedar Lane Suite B
Edison NJ 08817

WYD-GAJW

1567 S Campus Ave
Ontario CA 91761

HWD-Red Ruby

250 Airport Circle Suite 104
Corona CA 92880

ALORAIR-CHINO

14752 Yorba Ct
Chino CA 91710
New Jersey Sub-Warehouse

Eastern United States

California Sub-Warehouse

Western United States

California Sub-Warehouse

Western United States

California Sub-Warehouse

Western United States
With local shipping in the USA. We've also partnered with trusted logistics providers such as UPS, USPS, and FedEx to offer lightning-fast delivery service.
Excellent USA-localized Services
A local professional service team in the United States works 24 hours a day to serve you. The patient explanation of pre-sales service, communication, and understanding of the reasonable analysis of the site will give you the best product solutions. We provide a fast response time. Scalability & boutique approach with dedicated staff. Get professional assistance with US business localization.
Energy Star Most Efficient Certification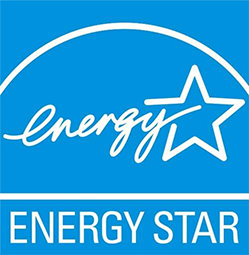 ALORAIR dehumidifiers are ENERGY STAR Most Efficient approved for the highest efficiency and carbon reduction. Save nearly 20% on energy bills compared to non-certified, less efficient models.
Amazon's Climate Pledge Certification
ALORAIR dehumidifiers are certified with the Amazon Climate Pledge Friendly Seal, a commitment that reflects our development philosophy of responding to protecting the environment.
ETL certification
The ETL is a Certification Program provided by Intertek, ALORAIR dehumidifiers are certified with ETL certification Safety and quality are highly valued at American Products.
5-year warranty service
We offer a 5-year warranty to ensure our customers are 100% satisfied with their purchase.

Excellent Services
Excellent USA-localized customer services

Quality Guarantee
All products are under Liability Insurance terms

Ships from USA
Free Local Delivery and Returns

Free & Fast Shipping
3-7 business shipping days