Water Damage Restoration Equipment Packages
Posted by AlorAir Alex on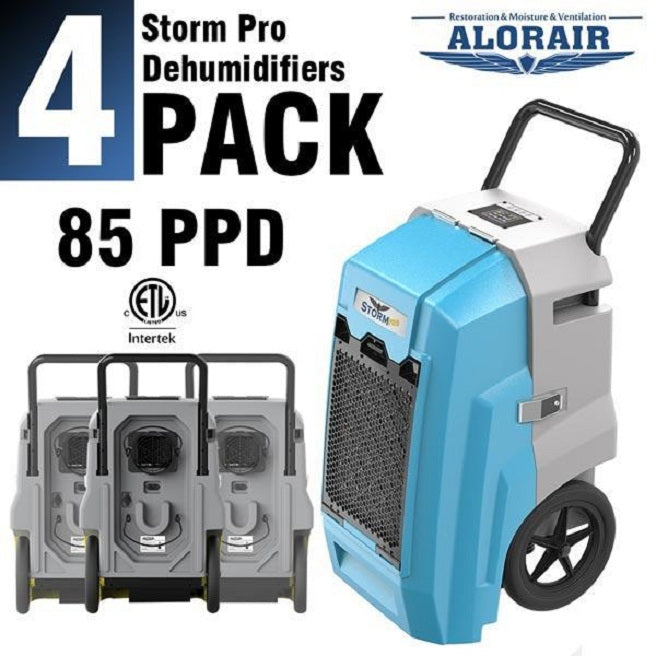 RESTORATION DEHUMIDIFIERS, AIR MOVERS, SCRUBBERS & MORE
Water Damage Restoration Is The Process Of Restoring a Property And Structure Back To Pre-Loss Condition After Sustaining Any Level Of Water Damage. When Your Property Or Building Has Suffered From Flooding Or Water Damage, Its Important To Prevent Further Damage With Absorption And Mold And Mildew Growth Which Can Affect Your Health And Strike Your Commercial Property . Finding The Best Solution Can Be Complicated And Confusing For The Inexperienced, However Now Refine Has Developed Multiple Restoration Packages To Help You Recover Fast.

RESTORATION DEHUMIDIFIERS
A Restoration Dehumidifier Is Key Equipment For Drying And Restoring The Environment After Water Damage, As Flood Damage Restoration Is Usually a Daunting Job, So The Dehumidifier Must Be Durable, Heavy- Duty, Rugged And Built To Handle The Rigors Of Nearly Any Situation. The Renegade Dehumidifier Series Is Designed To Handle All Of The Harshest Environments And Assist With Proper Restoration. These Dehumidifiers Quickly And Efficiently Extract Water, Dry Flooring And Walls, And Curb Harmful Mold Growth, The Dehumidifiers Are Feature Large Wheels For Ease Of Mobility And Large Area Coverage For More Effective Drying.

AIR MOVERS
Air Movers Are Vital Pieces Of Drying Equipment For Water Damage Situations, As They Promote The Fast Drying Of Surfaces Such As Floors And Carpets. They Also Provide Air Circulation Within The Indoor Environment. Alorair Restoration Packs Includes Air Movers Ranging From Compact Models To Larger Units.
INDUSTRIAL MIX PACKAGES
As Different Restoration Project Requires, Our Industrial Mix Packs Offer a Cost-Effective Option To Get All The Equipment You Need For Your Projects. The Packs Is Consists Of Differing Combinations Of Dehumidifiers And Air Movers, Making It Easy To Customize Your Order Meets The Task Asked.
WHOLESALE PACKAGES
As You May Run The Business Of Water Damage Restoration, We Can Now Offer You With Various Combination Of Dehumidifiers And Air Movers In The Best Price, For You Money Save And Keep Higher Profit.
---
Share this post
---
---